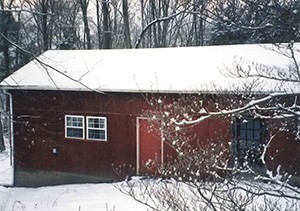 Bill and Kathryn Sample began The Book Farm, Inc. in an outside building on their small Ohio sheep farm in 1997. Bill, who loved playing guitar, would sell books and play for children's story hours. As Bill sold books to public libraries and schools, Kathryn packed and shipped orders. They soon hired their first employee and moved the operation off the farm to nearby Blanchester Ohio.
Bill was president of the company until his passing in 2012. As Co-Founder, Kathryn, and Leah Burden, Director of Sales and Operations work together to promote the same principles on which the company was originally founded.
The goal of our company is to provide children's literature in special wear resistant bindings. We offer the latest and most relevant books, puppets, puzzles and educational toys to libraries, schools and nonprofit organizations. We pride ourselves on our outstanding customer service.
As of, 2014 our theme is "good enough to be chosen". We guarantee that we will strive for the best customer service, best Book Farm prebound binding, most knowledgeable staff, and helpful sales representatives in our market.
We would like to be considered as a first choice for a librarian's book needs.